Blog
Demo app - How to save data like a pro - Southcoast Summit Presentation
If you're looking for tips and tricks on saving data, here's a link to a recent presentation that I did with Power Apps expert Gerard Simpson.
A couple of weeks ago, I had the pleasure of speaking at the South Coast Summit with expert and fellow Power Apps super user
Gerard Simpson.
Together, we demonstrated strategies and techniques on how to save data in Power Apps. This included:
How to use forms to save data

How to collect data that's just been saved from forms
How to quickly update a value in a record by calling Patch
How to bulk update records in a gallery
How to build an editable grid control
How to combine forms and patch

Gerard has kindly put together and packaged our sample app, and you can download it from the link below.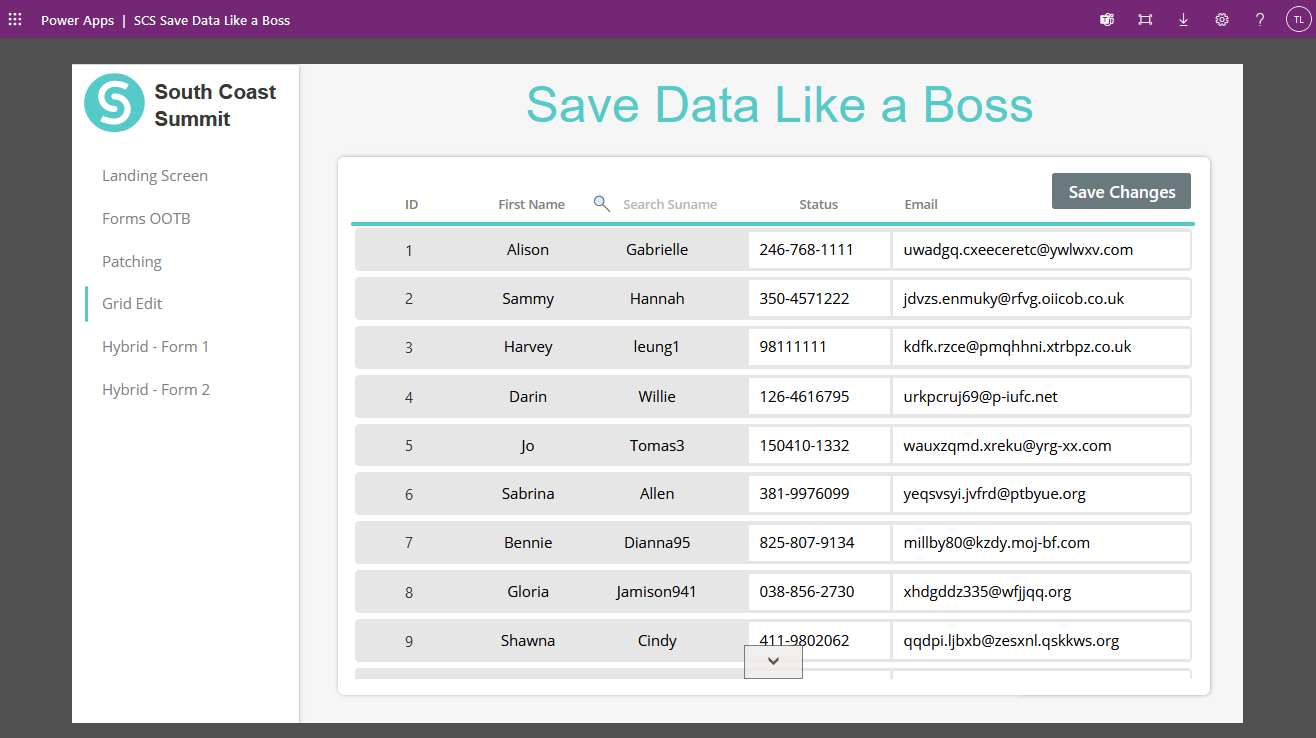 https://simpsong-my.sharepoint.com/:f:/g/personal/gsimpson_simpsong_onmicrosoft_com/EkYr6ziUertIt_ygxqRLbEMBUM1QreETYx9OpZKrd6l0Cg?e=NGuSrM

Hopefully, we'll see you at the next conference!