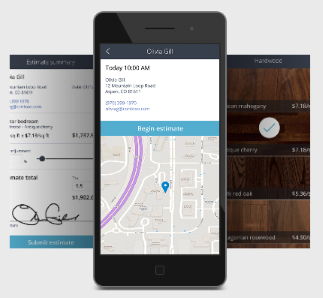 What is PowerApps? A quick overview
PowerApps is a tool for building business mobile apps. A main characteristic of PowerApps is that it is designed for non programmers.
It provides a simple way to connect apps to Excel spreadsheets in cloud storage (eg, stored on OneDrive or Google Drive). You can also access internal company SQL Server databases, SharePoint Servers, and many other data sources. A typical use of PowerApps is to build apps that show, modify, or update records from a data source.

To build apps, we can use a web based designer, or we can use a Windows based app called PowerApps Studio. Users can run the apps we build through a 'player' application. These player apps are available for iOS, Android, and Windows operating systems. Users can download these player app through the appropriate app store.

PowerApps is subscription based, and only users with an active subscription can run apps. It provides simple sharing of apps and data with people within an organisation and is less suitable for building consumer apps.