Blog
Employment - How to quickly search all Power Apps vacancies at Microsoft
If you're looking for new employment opportunities, here's a quick way to search for Power App jobs at Microsoft.
If you're looking for a Power Apps related job at Microsoft, a good place to start is the official careers page on the Microsoft website.
To filter this list to only those that relate to Power Apps, the trick is to type #POWERAPPSJOBS into the 'Find jobs' search box.
As this screenshot below illustrates, this returns only jobs that are related to Power Apps. Most of these are in the US Atlanta and Bellevue locations, and the rest are mainly in Bangalore.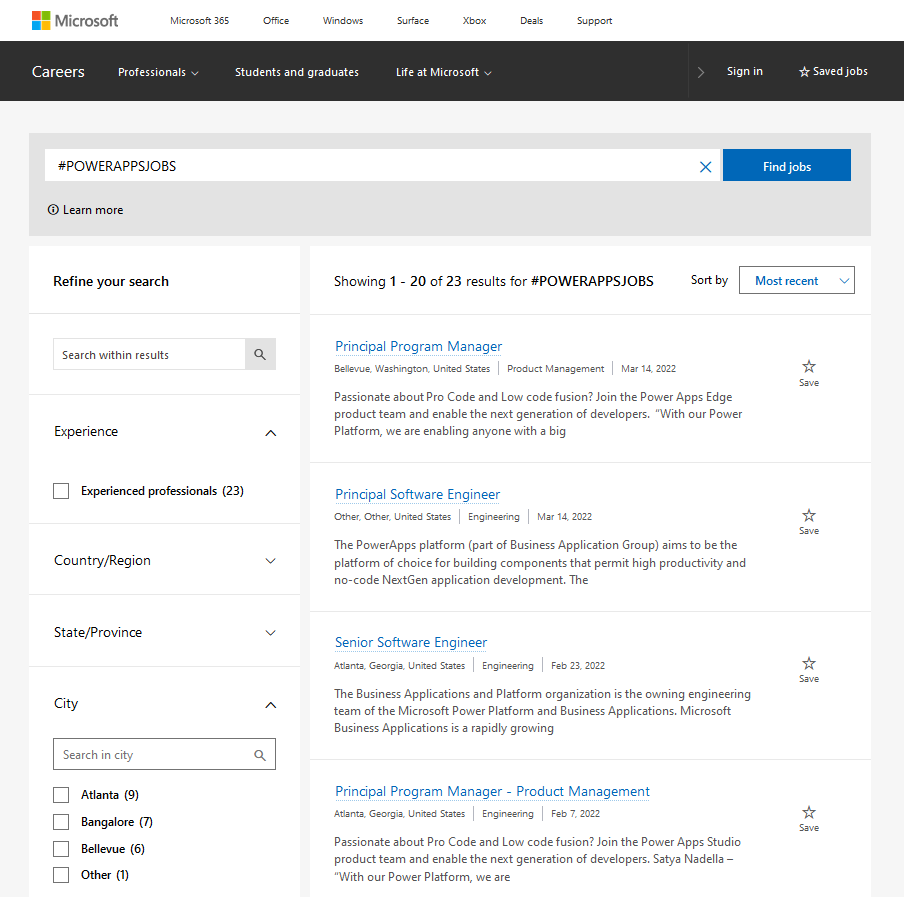 If you are searching for a new Power Apps job, good luck!